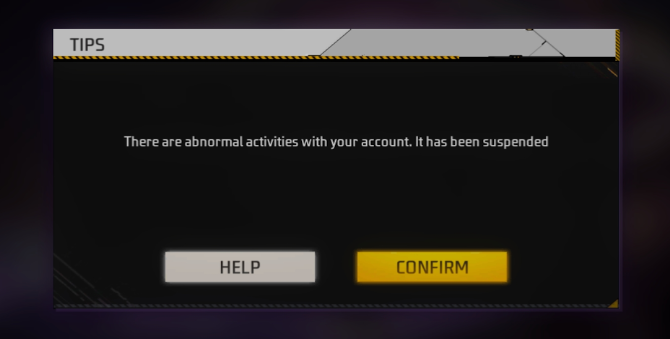 If you receive a message "There are abnormal activities with your account. It has been suspended", it means your account was found guilty of using a third-party application. Please note that the use of such applications that allows any user to acquire an unfair competitive advantage is strictly prohibited. Such behavior undermines the integrity of the community and ruins the game for everyone.
As such, Free Fire has adopted a zero-tolerance policy, and any account found guilty will be permanently suspended and is final.
While we do have proof, such information is confidential and is not disclosed to prevent players from figuring out workarounds or circumvent our detection methods.
Rest assured that any offending parties are always investigated thoroughly before any ban is applied aside from the regular review of our anti-hack processes to ensure that only accounts guilty of hack/s are rightfully removed from the game.
No appeals will be entertained and apply for banned mobile devices as well. For more information please refer to our Abuse Policy.