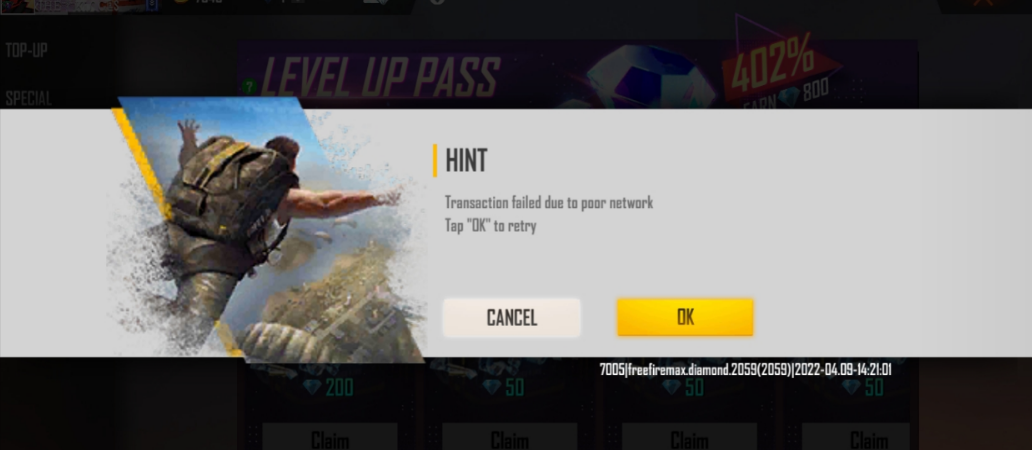 This error message pops when you try to complete purchase having unstable internet connection. To resolve this issue we recommend the following steps:
1. Always use WIFI when available but remember free or open WIFI usually provide low bandwidth.
2. If you are using data, make sure your signal is strong and is using the correct mobile communications standard when on mobile data (4G or LTE).
3. Close other apps before launching Free Fire. It is also a good idea to check and close apps that run behind the background.
If the problem persists, try restarting your device. Turn off your device regularly to fix IP and DNS problems. We recommend restarting your device every 5 days.
You can also try the steps listed in the link below:
https://support.google.com/googleplay/answer/1267137?hl=en
For more troubleshooting tips, feel free to check our guide on Connection Issues.