Hi Survivors,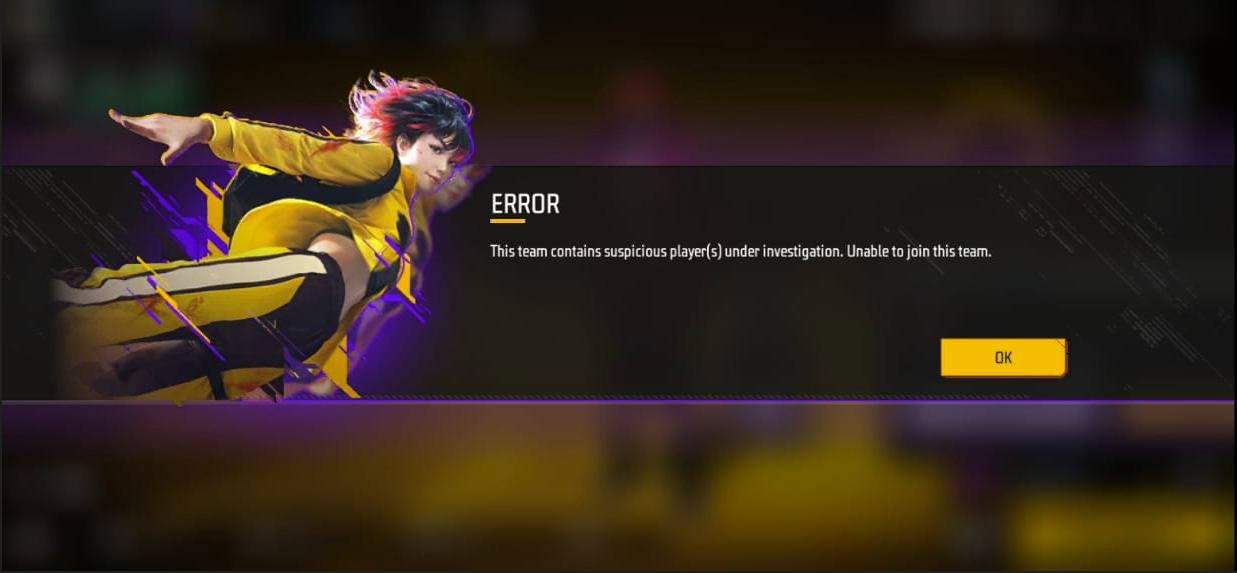 This notification appears when there is a person was suspected of violating the Free Fire regulation. To solve this issue, we suggest as follows:
1. Stop teaming up with people you are intending to invite, or you can play solo at the moment.
2. Close other applications before playing Free Fire.
3. Ensure that no other applications are running when playing Free Fire and refrain from using any MOD or third-party programs.
4. Do not share your game account with anyone to avoid inconvenient situations.